Attendance
Attendance Email for Student Absences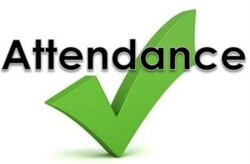 You can report your child's absence by phone or email:
Call (780) 467-5519
Email our school office
Please include your student's name, the name of the parent/guardian reporting the absence, the duration of the absence, and the reason for the absence.  Thank You!
When Should You Keep Your Child(ren) at Home?
With the ever changing healthy and safety guidelines, it is easy to be confused of what to do when it comes to illness and staying home. 
Elk Island Public Schools has prepared the linked one page document called the Parent Stay At Home Guide. This is a decision tool for parents and school staff to use when determining isolation requirements for children under 18 and when they can safely return to school. Simply answer the questions and follow the chart to figure out if and when your child can come to school. If you have questions, you can always call the front office and we'll do our best to help!
COVID 19 Alberta Health Daily Checklist