Back to all posts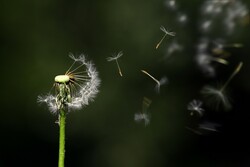 This year's Glen Allan theme for Bullying Awareness and Prevention Week is One Kind Wish.
One Kind Wish is an invitation for students to make a wish for kindness within our community; an action they might choose to take, a hope for the world around them, or a kind word or saying they want to share with their schoolmates.
We will be posting the kind wishes on the wall for all to see.
Throughout the week we will also be celebrating kindness and honouring diversity and uniqueness. Below is the schedule for school-wide events that will be occurring in addition to individual classroom activities.
Monday

Kind Words!

Students will engage in read-a-louds, and class lessons that focus on using kind words and how to communicate with one another in respectful ways. 

Students will also get their Kindness game boards that they can work on all week. Throughout the week students will have the opportunity to play Kindness "Tic Tac Toe". Each card provides opportunities to act kindly throughout the week. At the end of the week, students can submit their kindness cards to be entered in for a prize draw.

Tuesday

Crazy Socks Day Recognizing Neurodiverse People --- All of us!

Students are encouraged to wear crazy socks, colorful socks, or mismatched socks

What is a crazy sock day?

On Crazy Sock Day, also known as Odd Sock Day or Silly Sock Day, many people worldwide don a pair of mismatched, brightly-colored socks to promote Neurodiverse awareness. A wonderful way to celebrate that we are unique and welcoming others who are different from us!

Wednesday & Thursday

Rock Your Mocs with Jeremy!

This is a wonderful time to celebrate the diversity and cultures of the many Indigenous peoples.  

People from coast to coast are rocking their moccasins (or favorite slippers/shoes) at school, at the office, and in their communities to promote cultural pride and encouraging Indigenous peoples to share their stories. It's an opportunity for the Glen Allan community to learn about the diversity of Indigenous peoples and support local Indigenous communities.

Jeremy Albert will be visiting classes over these two days further our understanding around Rock Your Mocs. Students are encouraged to wear slippers (they do not need moccasins) to celebrate and honour the lessons. The classroom visit schedule will be shared with students when we return from the Fall Break. 

Friday

Kindness Game Board Draw

Students who've submitted their Kindness games boards will be entered into a draw. If their name is drawn, they will get an opportunity to meet with Mrs. Ference or Mrs. Vicic to share what they did for the boxes that they checked off before they receive their prize.