Back to all posts
Posted on
January 23 BUZZ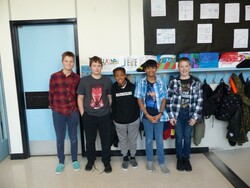 Happy Monday and welcome to our last full week of January!
As you will see in the blog post articles below, we are nearing the mid-point of our school year. As we plan forward for the second half of our school year we are also beginning our preparations for next year. 
At our Glen Allan School Council meeting this past week, we began the 2023-24 school fee consultation. We will be gathering feedback from our parent and caregiver community to help us determine next year's fees. The link to our fee consultation survey can be found here. 
We are also asking for mid-year feedback from our parents and caregivers. Your feedback and suggestions are valuable and will influence the decisions we make for this year and next. We really appreciate you finding time to share your thoughts with us. Glen Allan Elementary Mid-Point Request for Feedback
Thank you for the continued support you extend to our school and in advance for the feedback you will provide.
It's a great week to have a great week!
Week-at-a-Glance
Action 
Glen Allan Mid-Point Request for Feedback Survey
2023-24 School Fee Consultation Survey
Book Fair and Call for Volunteers
Personal Communication Devices at School 
Opportunity
Confident Kids Program
Family Literacy Day
Math Homework Support for Parents
Grief is Real - Family Recovery with Addiction Free Webinar
2022-2023 Yearbook Order Forms
Information
Counsellor Corner
Returning Student Registration for 2023-24
Kindergarten Registration Starts Soon!
WEEK-AT-A-GLANCE
Monday

Grades 3 & 4 Mindful Monday
Grade 6 Families - Sport for Life Open House 6 pm @ Clover Bar Junior High 

Tuesday

Grades 5 and 6 Drama Club is cancelled for this week.

Wednesday
Thursday

FitKids
Grade 6 Ukulele Club

Friday

KB and Grades 1-6 Hot Lunch
Family Literacy Day
ACTION
Glen Allan Mid-Point Request for Feedback Survey

We are almost at the mid-point in the year and wanted to 'pause' to gather some feedback from our school families. As life-long learners, seeking feedback and reflecting on what we are doing helps us grow, learn and ultimately make Glen Allan Elementary the best school that it can be. Your responses below can be anonymous if you choose and will help us to inform our planning for the rest of this school year and next. 
Glen Allan Elementary Mid-Point Request for Feedback
2023-24 School Fee Consultation Survey
Glen Allan Elementary School is seeking input on school fees as we plan for the 2023-24 school year. We value your opinion and would like you to have the opportunity to provide your input. Please take a moment to complete this survey as the data collected will guide our planning.
Glen Allan Fee Consultation Survey
All fees charged are at cost recovery. If you have any questions, contact Jennifer Ference at 780-467-5519 or jennifer.ference@eips.ca
Book Fair and Call for Volunteers
We are looking for parent volunteers to help with our class buying times on Wednesday, February 15 and Thursday, February 16 between 8:30 am and 1:30 pm and between 4:00 pm and 6:30 pm. If you are able to join us on those days, or portions of, please email Ms. Gauchier by Wednesday, February 8 and she'll sign you up! Stephanie.Gauchier@eips.ca 
The book fair will be open to parents from 4:00 pm until 6:30 pm on both conference evenings, February 15 and 16. This is an opportunity for parents to give the gift of reading!
Thanks you in advance for supporting the Glen Allan Library book fair. This is an important fundraiser for our library program.
Personal Communication Devices at School
The following reminder was shared with students on announcements.
Students who come to school with cell phones or other personal devices are reminded that they are NOT to be used while on school property. This includes time waiting for the doors to open before school, during class time, at recesses or breaks, and after school. Use of cell phones on school property after school is only permitted if you are communicating with a parent/guardian. Under NO circumstances should students be taking videos, pictures, or using social media at school. Supervisors will be asking students to stay off your devices until you are off school grounds.
The EIPS Use of Personal Communication Devices Administrative Policy can be accessed here.
OPPORTUNITY
2022-2023 YEARBOOKS
The 2022-2023 Yearbook Order Forms will be sent home this week.  Yearbooks are $25.  The order forms are due to the office Friday, February 24.  Visit https://gln.hotlunches.net website and pay online via PayPal.  You must have a PayPal account to order. Please do not send cash to the school.    If you have a hot lunch online ordering profile, simply login using the same credentials you use for ordering hot lunch.  If you do not have a profile, directions to create one are on the website.  Access code GLEN.  Please contact Sherry Coombes at sherrycoombes6@gmail.com with any questions.  **Please return all order forms to the school to complete your order, even when paying with PayPal, all order forms must be returned to the school**
Lost your order form?  Print one here.
Confident Kids Program
Confident Kids is an interactive program that helps students in grades 1-3 develop confidence and strong social-emotional skills through peer interactions in a safe and encouraging environment. The program runs from January to March.
Wednesday, January 25
5:30 p.m. to 6:30 p.m.
Strathcona County Family and Community Services, Second Floor
Family Literacy Day
January 27 is Family Literacy Day across Canada! The theme this year is Celebrate your Heritage. Canadians are encouraged to explore and learn more about their heritage, celebrate what they find and share their culture with others. ABC Life Literacy Canada has created many resources for students and their families. Use the hashtag #eipsreads on social media posts to share your experiences.
Math Homework Support for Parents
The following community program is provided for fee by the Community Adult Learning and Literacy Society as part of their numeracy programing. It is available to any parents who are interested in support helping their children with their math homework.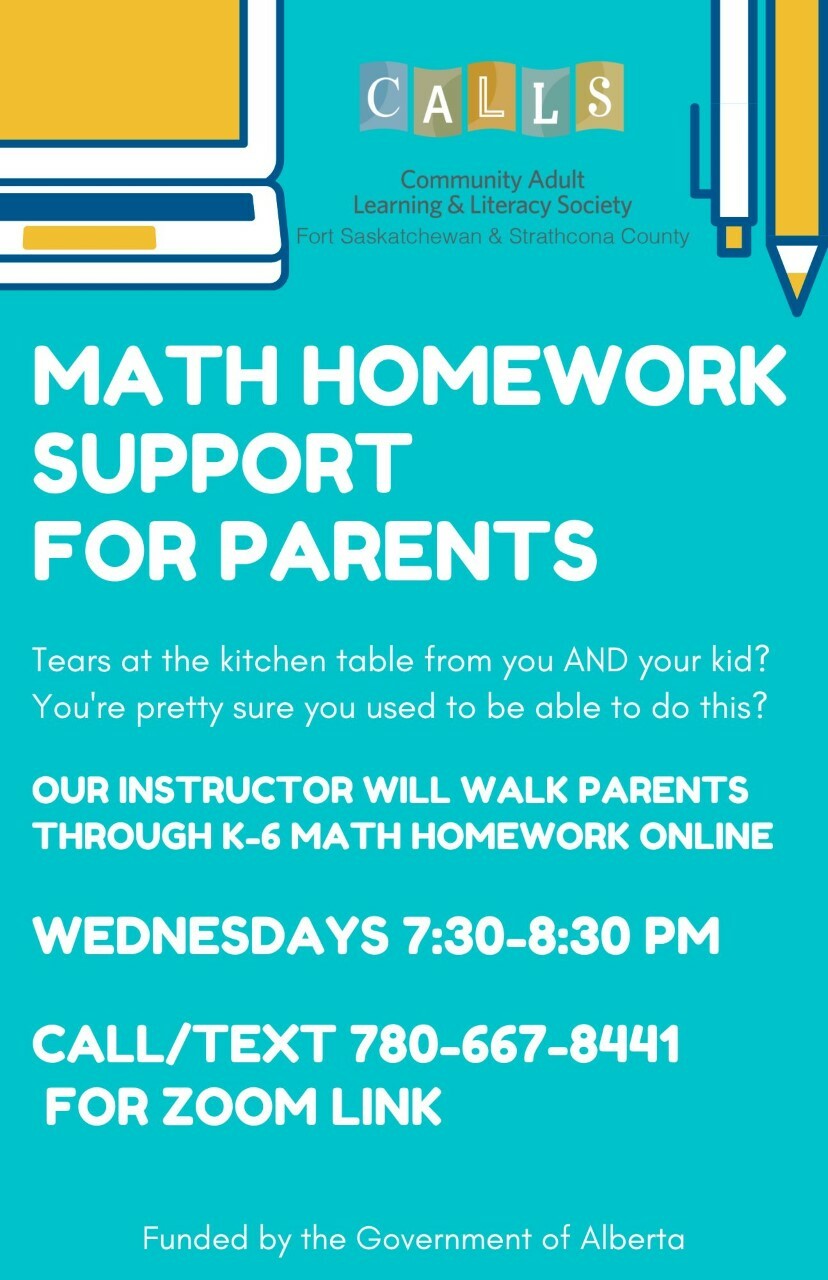 Grief is Real - Family Recovery with Addiction Free Webinar
Parents Empowering Parents is offering a free webinar about grief as it relates to supporting a loved one struggling with addiction. Families and caregivers are welcome join the webinar Monday, January 30th 7:00pm - 8:00 pm. Pre-registrations required. Register here
INFORMATION
Counsellor Corner
Our theme this month is Responsibility. 
What does it mean to be Responsible? Being responsible is being accountable for your actions and choosing to take responsibility when others may not think it's important.
When we talk about responsibility, we also talk about being accountable. If you are accountable, you are willing to accept responsibility for your actions. Those actions include things you should do and things you should not have done. When we make mistakes, if we are accountable we do not make excuses or blame others. 
Responsible people know about priorities. What is a priority? It is a thing that is more important than another and needs to be done first. When you get home, it is important that you do your chores before you play with your friends!
Returning Student Registration for 2023-24
Returning Student Registration for the 2023-24 school year takes place Feb. 1-28, 2023.

All requests to attend a non-designated school in 2023-24 must be submitted during this timeframe. 
Kindergarten registration for the 2023-24 school year will open February 1
To register for kindergarten in the 2023-24 school year, your child must be five years old on or before Dec. 31, 2023.