Back to all posts
Posted on
Glen Allan Christmas Concert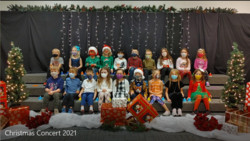 We are super proud to present the Glen Allan 2021 Virtual Christmas Concert. As you will see, our student put in a lot of hard work to prepare these songs for you to enjoy. A huge thank you goes out to Mrs. Delainey and Ms. Gauthier for all of the work they did to bring this production to life!
To view the concert production click HERE
Enjoy! & We Wish You a Very Merry Christmas!!