Back to all posts
Posted on
September 13 BUZZ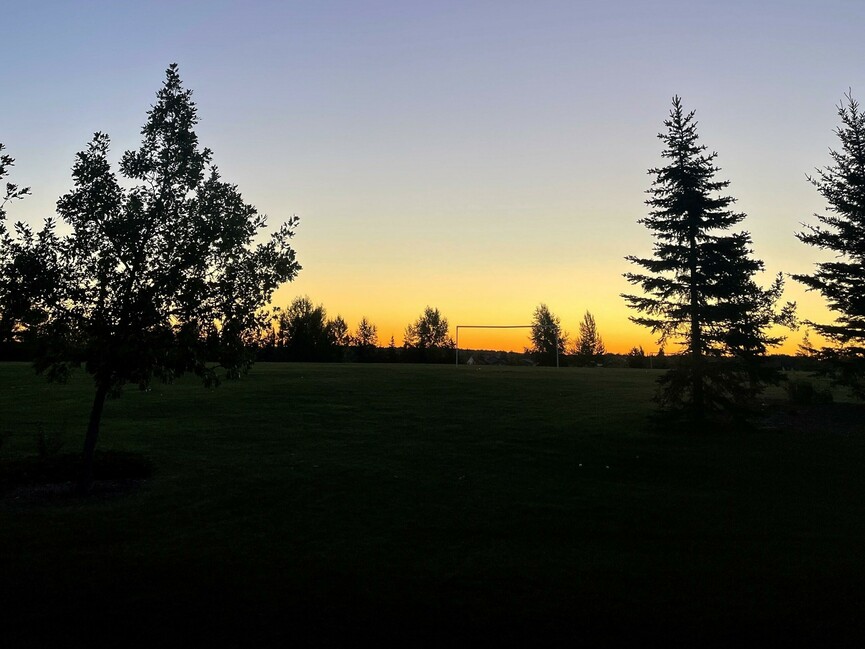 Wow! Here we already are, almost halfway through September. Thank you for a great first two weeks.  
I would like to thank all families for their cooperation with the Glen Allan re-entry plan. This week's post incudes some reminders about masking, refraining from bringing toys and fidgets from home to school, and COVID screening questionnaire protocols.
Also, watch your in boxes this week for a Meet the Teacher video. We are excited to introduce ourselves and share our learning spaces with you. 
It's a good week to have good week!
Jen Ference
In this week's Buzz:
Action
Student Illness and COVID Protocols

 

Masking on School Grounds

 

Toys and Fidgets

 

Nut Aware School

Update Your PowerSchool Information

 
Opportunity
Glen Allan School Council (Virtual Meeting) – Thursday, September 16, 2021

Métis Nation of Alberta Gear up for School Program
Jordan's Principle
Information
Glen Allan Picture Days Change of Date 

 

Evacuation Drills and Emergency Procedures

 

Division Calendar Update
Week at a Glance
| | |
| --- | --- |
| Monday | Our first full 5-day week of learning begins! |
| Tuesday | Great day of engaged learning! |
| Wednesday | More learning - literacy, numeracy, music, art, social, science, physical activity and more! |
| Thursday | Virtual Glen Allan School Council Meeting 6:30 pm |
| Friday | Another great day of engaged learning |
ACTION 

Student Illness and COVID Protocols 
The COVID Screening Questionnaire needs to be completed daily. If your child is feeling unwell, it is expected that the recommendations in the questionnaire are followed. For more information on COVID protocols and procedures please refer to our Glen Allan Elementary Re-Entry Plan
Masking on School Grounds 
All students, parents and family members are to wear masks outdoors when on school ground during drop off and pick up before and after school. 

Toys and Fidgets 
Toys and fidgets should not be brought to school. We have a collection of fidgets in classrooms and available from the counsellor should students required them for learning purposes. 

Nut Aware School
Glen Allan is a nut aware school; please assist in making our school a safe place by refraining from sending food that contains known nuts. There are some specific classes with students who have severe allergies to nuts or anaphylaxis reactions. 
Glen Allan is using a GARBAGE-LESS lunch program; this means that your child will bring home any garbage or recyclable materials to be disposed of at home. Garbage-less lunch also gives you the opportunity to see exactly what your child is eating during the day. Please try to send your child with reusable containers.
Update Your PowerSchool Information 
The "Correction and Verification Form" is now available online through your PowerSchool Parent Portal. Families can use the form to access and update their child's information—including address, parent and guardian information, emergency contacts and any medical information. Reviewing the form and submitting updates ensures the school has the most up-to-date information regarding your child. 
OPPORTUNITY 
Glen Allan School Council – Thursday, September 16, 2021 (Virtual Meeting)
We invite you to join us for our first Glen Allan School Council (GASC) meeting. It will be held virtually this Thursday at 6:30 pm. You can access the meeting agenda with the Teams Meet meeting link here. More information related to our school council can be found on our website - All About GASC. 
Métis Nation of Alberta Gear up for School Program
Is your child Métis? Is your child attending preschool, kindergarten, Grade 1 or Grade 2 this school year? The MNA is once again offering free school supply kits. Click on the link to read more about the program and access the registration form.
Successful applicants for the Gear Up for School 2021 program will meet the following criteria:
All children receiving school supplies through this program must be entering preschool, kindergarten, Grade 1 or Grade 2 in the 2021-22 school year.
 Successful applicants and their children must currently reside in Alberta and provide an Alberta mailing address on the application form.
 Either the parent/guardian applicant or the child receiving a backpack must be an MNA citizen (or citizens).
From skills courses to wellness kits, discover all the MNA Youth Services has to offer free to all Métis ages 12-29.
Jordan's Principle
Learn more about Jordan's Principle and the funding supports available for First Nations children—visit the Assembly of First Nations and Government of Canada resources.
INFORMATION
Glen Allan Picture Days - Change of Date
Our Picture Day at Glen Allan Elementary has changed dates! Please mark these new dates in your calendar.
Monday, October 4th is Picture Day for the entire school and Kindergarten A class.
Tuesday, October 5th is Picture Day for only the Kindergarten B class.
Please see the GLN calendar often for important dates!
Evacuation Drills and Emergency Procedures 
We had our first evacuation drill on Friday, September 10. Students and staff successfully evacuated the school and gathered at our muster point behind the school. Throughout the school year we will conduct several evacuation drills as well as practice other emergency procedures such as hold and secure, lock down and shelter in place drills. For more information related to the EIPS School Emergency Program please refer to the information on our website: School Emergency Program - A Guide For Parents And Guardians
Division Calendar Update
September 30 is now a Division closure day throughout EIPS. As such, the PDF 2021-22 EIPS Division Calendar and 2021-22 Kindergarten Calendar have been updated to reflect the change. The Division has not added any instructional days to the grades 1-12 calendar in place of September 30. The instructional-hour minimums required by Alberta Education are still met for grades 1-12, even with this day no longer being an instructional day. To meet the minimum instructional hour requirement for kindergarten, one additional day has been added to the kindergarten calendar B on Tuesday, June 28, 2022.